Where to Find the Best Tacos in Santa Cruz, CA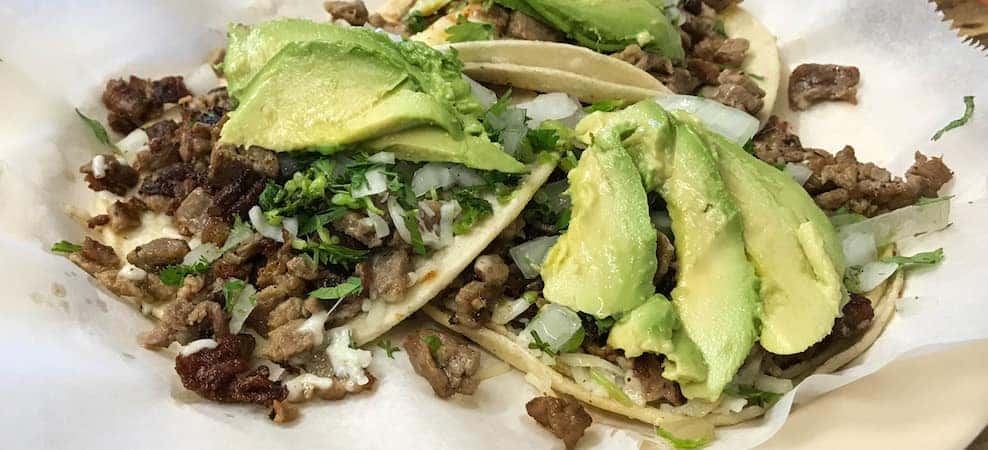 Folks around Watsonville have high expectations when it comes to authentic Mexican tacos, so not just any spot will do. Luckily, there are a lot of great places to grab some tacos in Santa Cruz. With that in mind, the team of locals at Santa Cruz Dodge Ram is here to guide you to some of our favorite taco joints in the area!
El Palomar
Served up in a laid-back and spacious environment that's fun for friends and family alike, El Palomar's tacos are made up fresh to order from an authentic Mexican family recipe and are some of the best in the region.
Location:
1336 Pacific Avenue
Santa Cruz, CA
Taqueria Los Pericos
If you're looking for the best fish tacos in Santa Cruz, Taqueria Los Pericos makes a good case for itself. Whipping up fresh and healthy ingredients for every meal, this spot also serves up delicious Mexican breakfast items, as well as killer al pastor tacos, chips and salsa, and burritos.
Location:
139 Water Street
Santa Cruz, CA
Taqueria La Cabaña
Served up in a stripped down, over-the-counter environment, the tacos at Taqueria La Cabaña speak for themselves. This is the kind of atmosphere you expect when you bite into a genuinely authentic taco, burrito, or tamale, and this spot doesn't disappoint.
Location:
2332 Mission Street
Santa Cruz, CA
Los Pinos
Take your pick of anything from marinated pork and grilled beef to fish and steak tacos with grilled onions, cilantro, and fresh corn tortillas at Los Pinos Santa Cruz.
Location:
2019 Pacific Avenue
Santa Cruz, CA
Las Palmas Taco Bar
Las Palmas is an authentic, family-owned and operated taqueria that boasts a great lineup of delicious and affordable tacos in a friendly environment with indoor and outdoor seating available.
Location:
55 Front Street
Santa Cruz, CA
Let Santa Cruz Dodge Ram Be Your Guide to the Best Santa Cruz Has to Offer
Whether you're looking for historic landmarks to visit or the best beaches in Santa Cruz, the staff at Santa Cruz Dodge Ram is here to help you out! We want to be your guide to Santa Cruz and beyond, so follow us for a wide range of local recommendations, and contact us for more information! We even have a list that highlights some of the most famous people from Santa Cruz!
More Local Recommendations from Santa Cruz Dodge Ram
Image courtesy of Taqueria Los Pericos Folks around Watsonville have high expectations when it comes to authentic Mexican tacos, so not just any spot will do. Luckily, there are a lot of great places to grab some tacos in Santa Cruz. With that in mind, the team of locals at Santa Cruz Dodge Ram is here to guide you…

Contact Us Santa Cruz is home to many beautiful beaches and ocean views, making it the perfect place for surfing, beach volleyball, and spending time with family and friends. Read on to learn more about three of the best beaches in Santa Cruz. Seabright Beach Seabright State Beach, at a ½ mile long, is…